Honda Civic dominates head-to-head matchup with Toyota Corolla
Best-selling Honda Civic available now in Clearwater
Honda Civic vs. Toyota Corolla – Which is better? The classic question may just finally be answered today. Both are are no stranger to dominating the compact-car, but one of these small sedans clearly dominates the other. Read more to see who the winner is and why.
---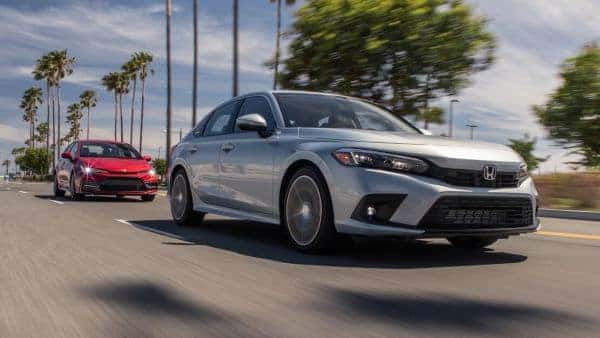 Interior
Civic's interior is more spacious, has vastly better ergonomics, and looks and feels premium.
In the Civic, everything you touch, pull, push, or twist in the Civic feels like it was borrowed from a more expensive car.
Controls, cupholders, chargers, and everything else conveniently located and easy to manipulate.
Wider center console allows the cupholders to be placed next to the shifter rather than behind, as in the Corolla
Civic's trunk is bigger and it's easier to fold the rear seats for more space
"It's here, in competition with its primary rival, that you start to feel the Corolla's drawbacks," MotorTrend en Español editor Miguel Cortina said. "Although it's only 3 years old, it feels even older—especially when the Civic is brand new […]."
---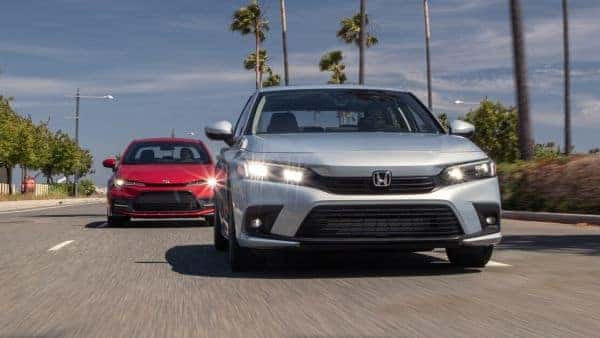 ---
Technology
Civic's Honda Sending package centers you in the lane and helps you steer
Civic offers dual-zone climate control
Wireless phone charging pad is larger than it needs to be, making it easy to reach into, whereas Corolla's is locakted under the dashboard
Two easily-accessible USB ports compared to Corolla's one
Two easily accessible USB ports for the rear seats, compared to Corolla's zero
---
Driving Experience
Civic drives better than any compact sedan needs to – it's quicker, has a smarter transmission, rides better, and handles way better than anything else in its class
Lighter and more powerful Civic is unsurprisingly quicker to 60 mph
Civic holds the road better in skidpad and figure-eight tests
---
Civic outclasses the Corolla in almost every way imaginable. Come on down to Ocean Honda and see for yourself why Civic is in a class of its own. Click here to shop our online New Honda Civic inventory.
"The Civic feels closer to an Accord than the Corolla does to a Camry," Cortina said. "The Honda feels like a more mature car—quieter overall, more comfortable, more modern, more everything. It projects a strong premium vibe in the compact sedan segment. The previous Civic was the best among its peers, and this 11th-generation car goes a step further. The competition is nowhere close."
Source: Motortrend.com